Mittlere Brucke
Most popular bridge in Basel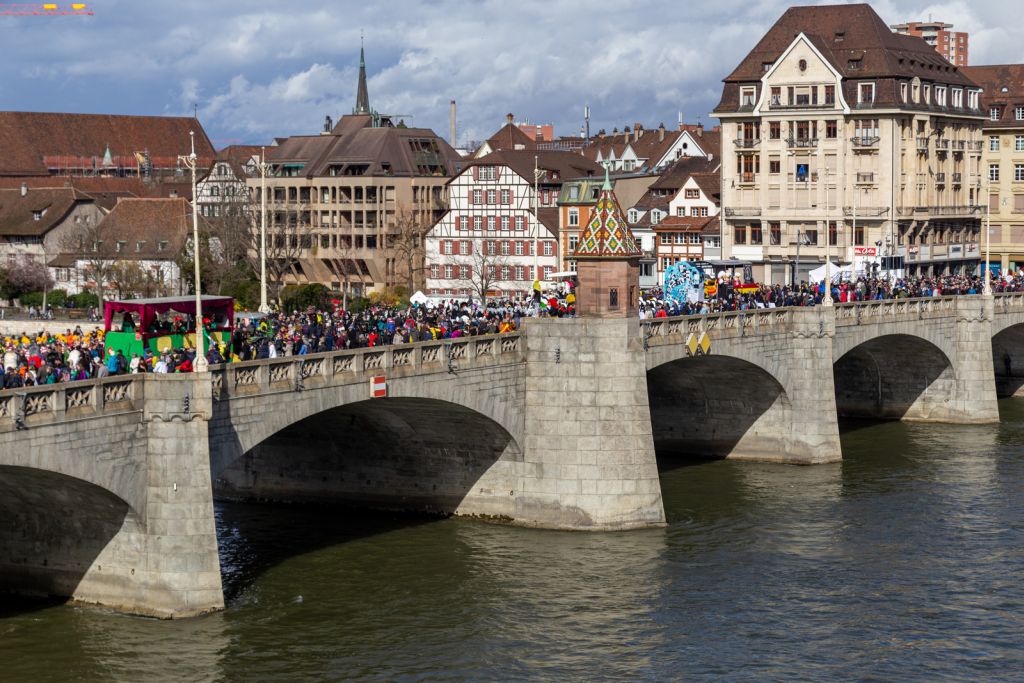 Mittlere Brücke, 4000 Basel, Switzerland
47.56014845, 7.5897259987719
Mittlere Brücke, 4000 Basel, Switzerland
47.56014845, 7.5897259987719
Mittlere Brucke – the bridge initially served local traffic, but by the 14th century, when the path across the Gotthard Pass became international, it had become a major Rhine crossing for long-distance trade. The current Mittlere Brucke dates back to 1905 when the electric tram forced the replacement of the previous bridge. A replica of the medieval bridge chapel, or Käppelijoch, where executions took place is all that remains of the original structure.
The 192-meter-long and 18.8-meter-wide bridge is constructed of granite quarried from the northern face of Saint-Gotthard Massif. Albert Buss & Cie. of Pratteln and Philipp Holzmann of Frankfurt am Main collaborated on the 2.67 million Swiss franc construction. Seven arches make up the bridge, six of which span the Rhine and one of which towers over the path that runs alongside the water on the New Town side.
The Brückenkapelle was copied and placed atop the bridge's main pylon as the Käppelijoch. This bridge represents a significant milestone in the history of bridge building in Switzerland. The bridge's masonry was built by Emil Faesch from Basel so as not to detract from the appearance of the ancient town, while the bridge's modern iron truss skeleton was built by Friedrich von Thiersch from Munich. These decisions were informed by architectural and city planning discussions.
Basel tours