Schilthorn and Trummelbach Falls Day Trip from Geneva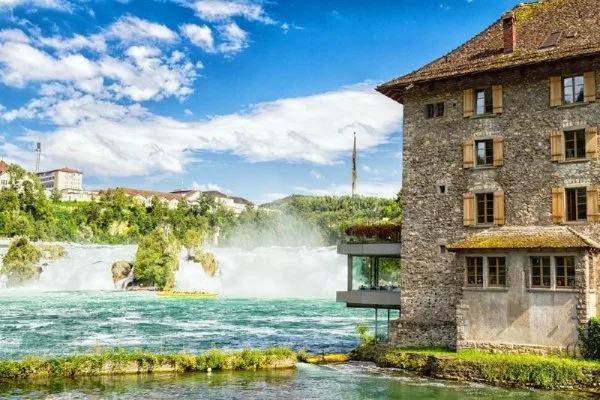 46.209796074839, 6.145446501659
46.209796074839, 6.145446501659
Book a day trip from Geneva to Interlaken, including a cable car ride up to Schilthorn, and a thrilling tunnel lift to Trummelbach Falls. Ascend to the summit via cable car. If you're looking for an adventure that will leave you breathless, this is it! UNESCO has designated the famed Jungfrau, Monch, and Eiger peaks as World Heritage Sites, and you can see them all from a vantage point of 2970 meters above sea level.
You'll get a rush from the Skyline Walk! It peers down on a vertical wall and gives you a bird's eye perspective of the ground below! It's time to get your adrenaline pumping with the 200-foot-long cliff walk, which takes you through a breathtaking scene of cliffs and mountains. Take a break at Piz Gloria, a restaurant that rotates 360 degrees to give you a breathtaking perspective of the city.
Schilthorn and Trummelbach Falls Day Trip from Geneva
Geneva – Schilthorn – Lauterbrunnen – Trummelbach Falls – Interlaken – Geneva
An incredible trip to the Alps, riding on top of Schilthorn in the footsteps of James Bond! The view of Jungfrau, Monch, and Eiger, the UNESCO World Heritage sites, can be enjoyed at an altitude of 2,970 meters above sea level.
Follow James Bond's footsteps with the immersive series! Relive the iconic scene of the film At the Secret Service of His Majesty.
The Skyline Walk is an exciting path! This overlooks a vertical wall and has a view below your feet. Follow the thrilling walk on 200 cliffs through a suspended passageway, a spectacular experience in the middle of a stunning landscape. Stop in the Piz Gloria, a revolving 360-degree restaurant.
Travel back to the highest underground waterfall in Europe by cable car: Trummelbach Falls! The waves of water forming ten majestic cascades await you as an incredible sight.
Before you come back, enjoy your free time at Interlaken.
At about 9:00 pm we return to the initial meeting point in Geneva.

Flights and hotel search for Geneva