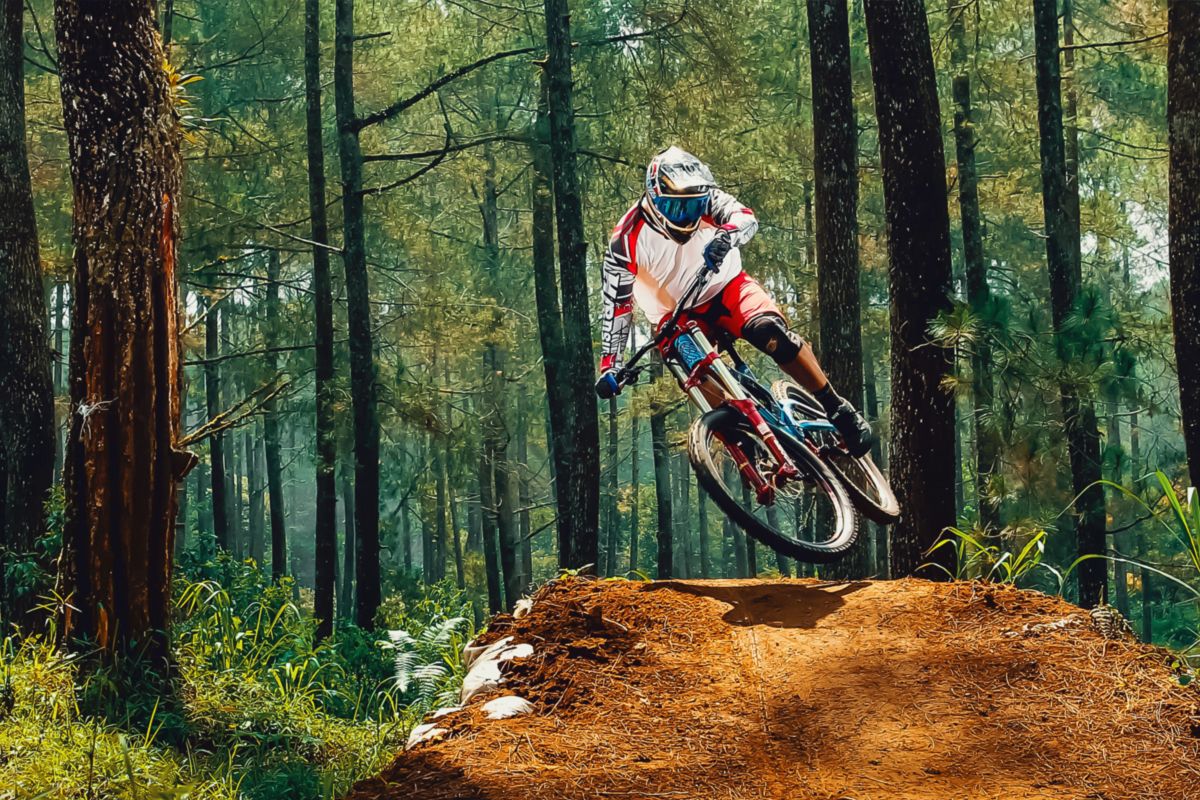 47.0437484499, 8.29164402792
47.0437484499, 8.29164402792
Distance 1,000 m  |  Climb 22 m  |  Descent -120 m  |  High Point 620 m
---
The Gigeliwald Trail Lucerne is approx. 1,000 meters long, leads over three sections and has a gradient of approx. 110 meters in altitude. The trail is particularly characterized by a large number of elements of different degrees of difficulty. From simple berms to a massive wall ride, from small kickers to large jumps with tables, you will also find different drops and North Shore elements.
All obstacles are marked with the corresponding level of difficulty and can also be avoided without any problems. The trail is designed for every riding level, but requires some experience in mountain biking and appropriate equipment. Driving on the trail is at your own risk and the association and the city of Lucerne decline any liability.
Interested bikers can easily find the trail at the end of the trail. This is located above the intersection of Steinhofstrasse and Obergütschstrasse in Lucerne. The large information board at the end of the trail provides information about the route map, the ascent routes and the trail rules for the Gigeliwald Trail Lucerne.