Swiss National Museum Admission and the Zurich Experience Sightseeing Tour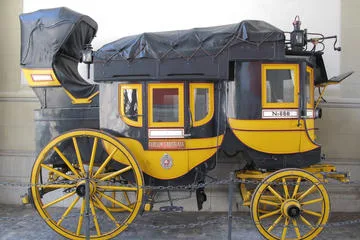 Museumstrasse 2, 8001 Zürich, Switzerland
Museumstrasse 2, 8001 Zürich, Switzerland
Devote a day to Zurich's sights, history and heritage with a classic trolley tour combined with admission to the Swiss National Museum. View top Zurich attractions including Old Town (Altstadt), Bahnhofstrasse and the famous Chagall windows.
Highlights
Admission to Zurich's Swiss National Museum and a trolley sightseeing tour
Immerse yourself in Switzerland's history at the Swiss National Museum
See top Zurich attractions as you cruise the city by bus, with audio commentary on board
See Old Town (Altstadt), the Chagall windows, Bahnhofstrasse and more
Swiss National Museum Admission and the Zurich Experience Sightseeing Tour
Travel Zurich with a brand new, very comfortable and environmentally friendly deluxe coach enjoy admission to the Swiss National Museum to learn about the history of the country from ancient times to the present. Check out Zurich must-sees such as the busy Bahnhofstrasse and Fraumünster Church with its Chagall-designed windows on a stylish transportation mode. Ride through the Old Town of Zurich and listen to an audio guide as you pass. It is a treat for lovers of history as well as sightseers alike.

Itinerary
Zurich Old Town
Perhaps you should begin the day with the sightseeing trip that leaves from the heart of Zurich, aboard a premium coach that is brand new, extremely comfortable, and environmentally friendly, and visit the highlights of the city, such as the Bahnhofstrasse, the Old Town (Altstadt), Limmatquai, the University District, and the Fraumunster Church with its famous Chagall windows.
In addition, you will travel through residential neighbourhoods and the central business district, witness stunning hillside villas on the Zurichberg, and go to a number of museums and recreation sites. While on board, passengers can take in the scenery while listening to an audio commentary about the many points of interest. The duration of the excursion is around 1 hour and 45 minutes.
Landesmuseum
Gain access to the Swiss National Museum, which is widely regarded as one of the most significant art museums in Europe and is home to the country's most extensive collection of historical and cultural artefacts. Discover Switzerland's rich tapestry of history and culture through centuries of paintings, sculptures, handicrafts, pottery, and other types of artwork. Your journey will begin in ancient times and continue through the Middle Ages and into present times.
Flights and hotel search for Zurich