Aare Gorge (Aareschlucht)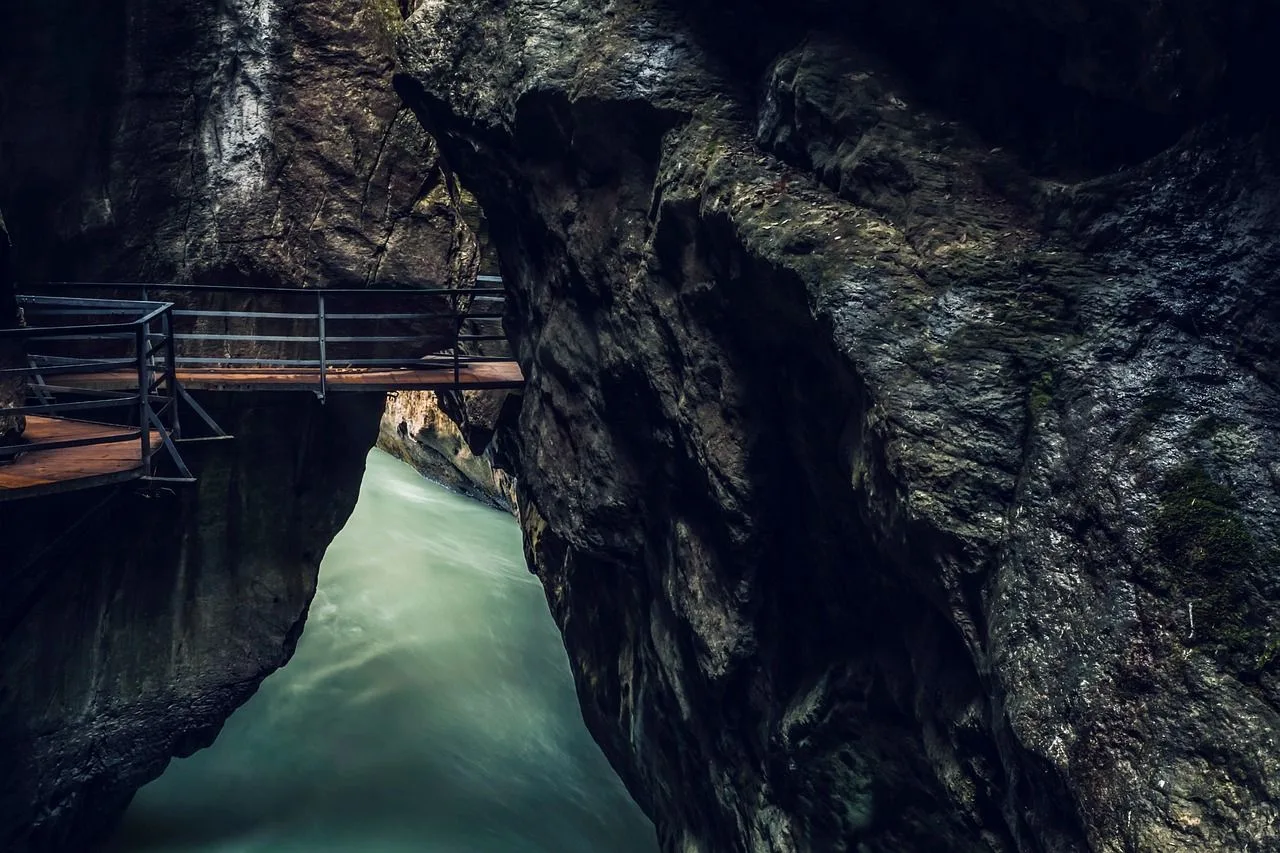 Aareschluchtstrasse 16, 3860 Schattenhalb, Switzerland
46.72053335, 8.1978164429815
Aareschluchtstrasse 16, 3860 Schattenhalb, Switzerland
46.72053335, 8.1978164429815
The Aare Gorge (Aareschlucht) is a portion of the Aare River that carves through a limestone ridge near Meiringen, in Switzerland's Bernese Oberland region.
The Aare Glacier carved out the Aare Gorge over many centuries. Water from glaciers, mills made from glacial rock, limestone cliffs: it all exists here. Learn about and interact with a natural phenomenon.
Travel through tunnels and across footbridges to safely explore geology and glaciology. Refreshing on hot summer days and always a beautiful and ever-changing sight to behold.
Nestled between the three well-known Alpine passes of Brünig, Grimsel, and Susten, the Aare Gorge may be found in Switzerland's central Hasli Valley in the Bernese Oberland.