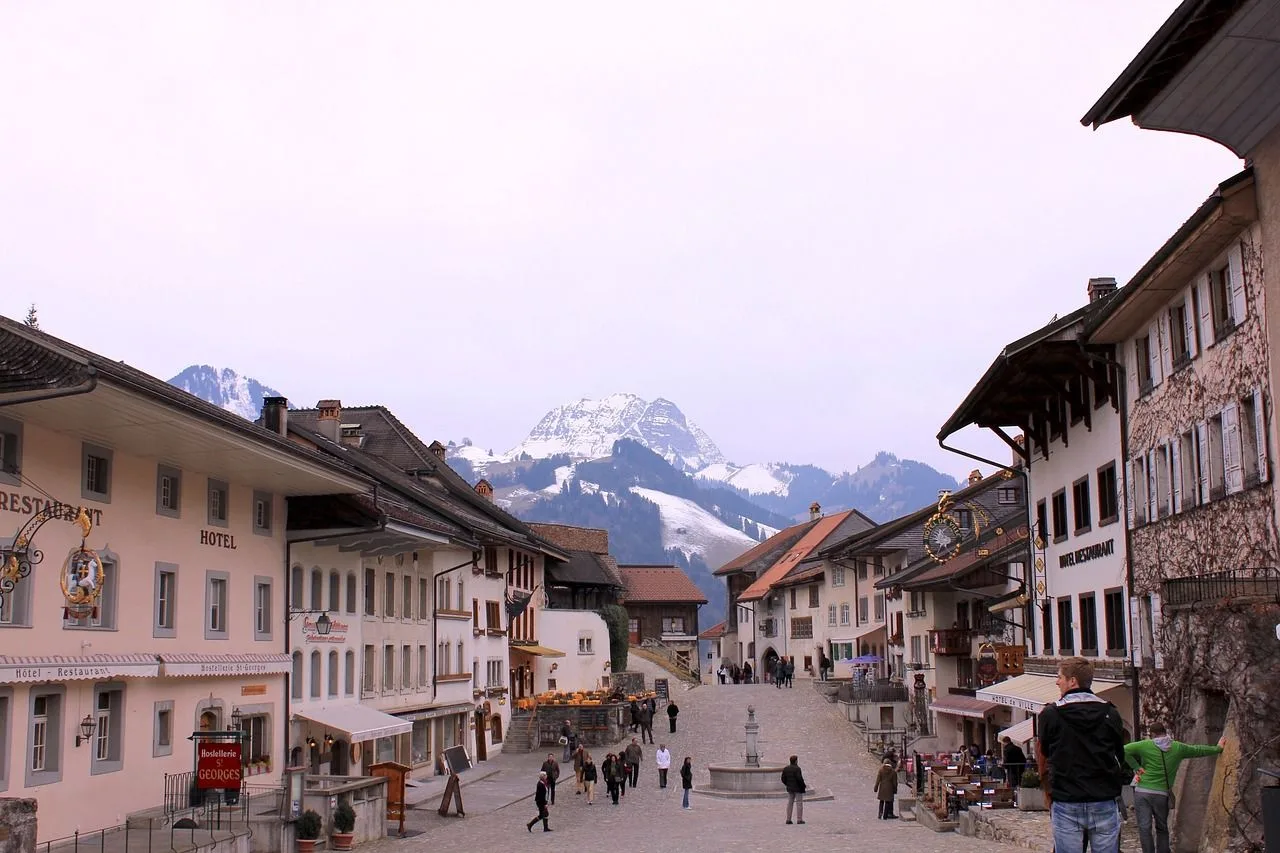 Gruyères, a picture-perfect mediaeval village, is nestled in the green, rolling hills of French-speaking Canton of Fribourg in Switzerland. Tourists flock to the area year-round for the cheese, chocolate, and picturesque cobblestone streets. If you only have a day in Gruyères, you may still see the town and enjoy a funicular ride, hike or chocolate factory in the area.
Gruyères, a town from mediaeval times, is incredibly small. You may walk from one end of the town's main street to the other in a matter of minutes, as its length is only 300 metres.
This historic district features hotels, cafes, museums, and dining establishments. The scenery of Gruyères, with its lush hills and mountains, makes for a lovely little walk.
Gruyères Castle, also known as Château de Gruyères, sits on the tallest point in town and dates back to mediaeval times. This is a famous castle in Switzerland that dates back to the Middle Ages. The castle has beautiful stained-glass windows and breathtaking vistas.
You may see a tiny piece of the original mediaeval walls. These can be found outside the city gates. The walls, like the village of Gruyères, are modest in size, but they are open to the public without charge, provide hours of entertainment, and can be explored in under ten.
When in Gruyères, you must sample the local cheese. Restaurants serving ooey-gooey melted cheese with toast, boiled potatoes, and pickles may be found all around town. Three excellent spots serving cheese fondue are listed further down.