Grossmünster
Famous landmark in Zurich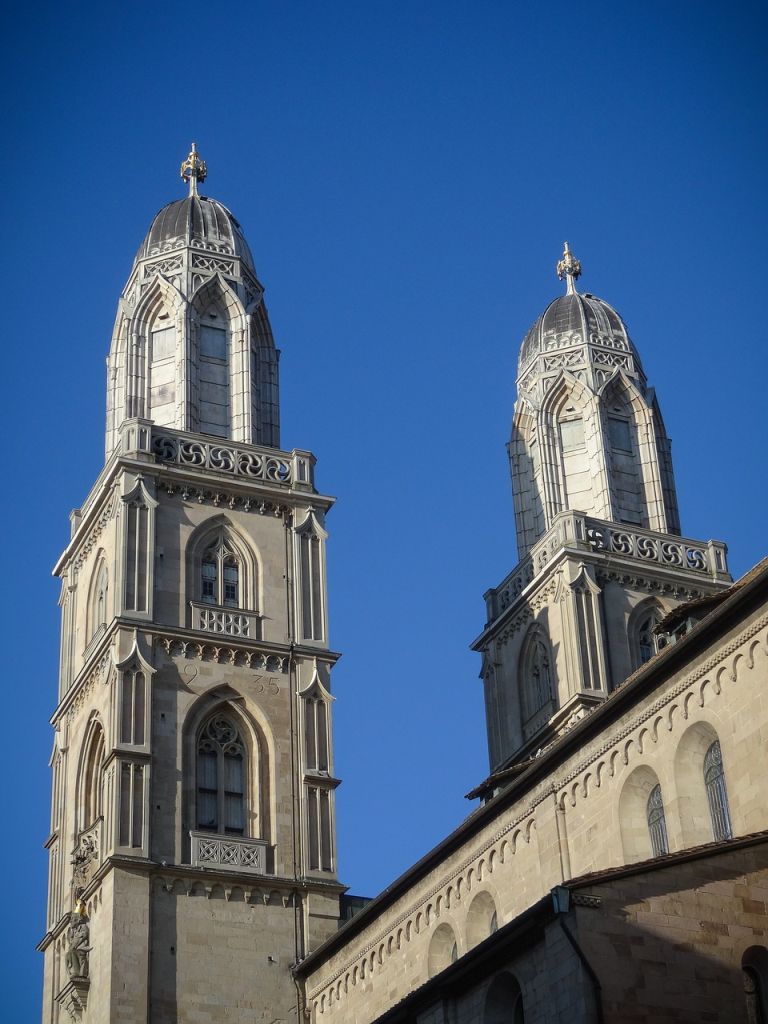 Grossmünsterplatz 8001 Zürich
47.37005155, 8.5436539735929
Grossmünsterplatz 8001 Zürich
47.37005155, 8.5436539735929
The famous Church of Grossmünster ("great minster") is a medieval-style Protestant church in Zurich, Switzerland. It is one of the four major churches in the city (the others being the Fraumünster, the Predigerkirche, and St. Peter's Church).
According to legend, Charlemagne discovered the tombs of the patron saints Felix and Regula in the city, and on the spot had a church built as a monastery. The legend conveniently support the narrative of a seniority claim over the Fraumünster church, which was founded by Charlemagne's grandson, Louis the German. Nonetheless, recent archaeological evidence confirms the presence of a Roman burial ground at the site.
The Grossmünster Church was the starting point of the Swiss-German Reformation led by Huldrych Zwingli and Heinrich Bullinger in the first half of the 16th Century. The theological college which was then added to the monastery is now Zürich University.
Sigmar Polke's stained glass windows, the Romanesque crypt, Augusto Giacometti's choral windows, Otto Münch's bronze doors and the Reformation Museum cloister are just a few of many highlights of this church, which is the top attraction in Zurich.
Guided tours of Zurich
March-October: 10:00-18:00 November-February: 10:00-17:00