Pyramides d'Euseigne
Spectacular natural phenomenon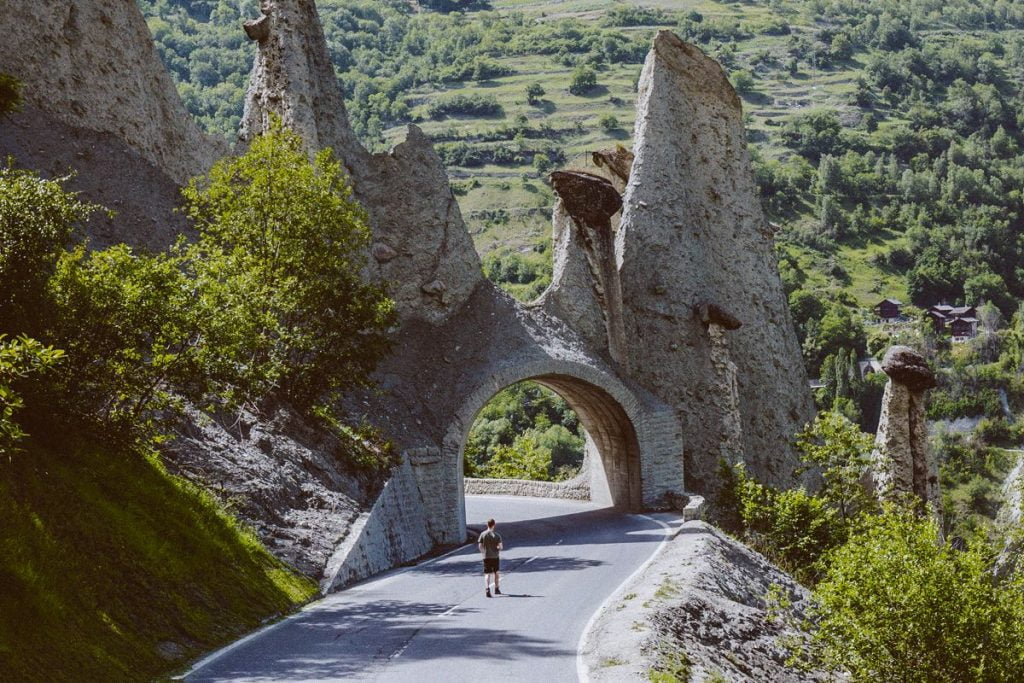 46.173160834, 7.4170804023
46.173160834, 7.4170804023
Pyramides d'Euseigne is a natural rock formation in Euseigne, located in the Val d'Hérens, a side valley of the Rhône, near the highest gravity dam in the world, the Grande Dixence. The pyramids of Euseigne are one of the most incredible geological curiosities in the Alps and they are protected natural phenomena.
The main valley road leads directly to these fascinating rock formations that rise 15 meters. These were formed at the end of the last so-called Würm glaciation, 80,000 to 10,000 years ago. When the glacier retreated, it left behind a compact moraine riddled with large boulders.
The rain and the meltwater gradually released the rocks. And as the water gradually carved out the moraine, the pieces of rock acted as protective caps, forming this well-known natural monument.
The area is popular with hiking, sightseeing and nature photography.