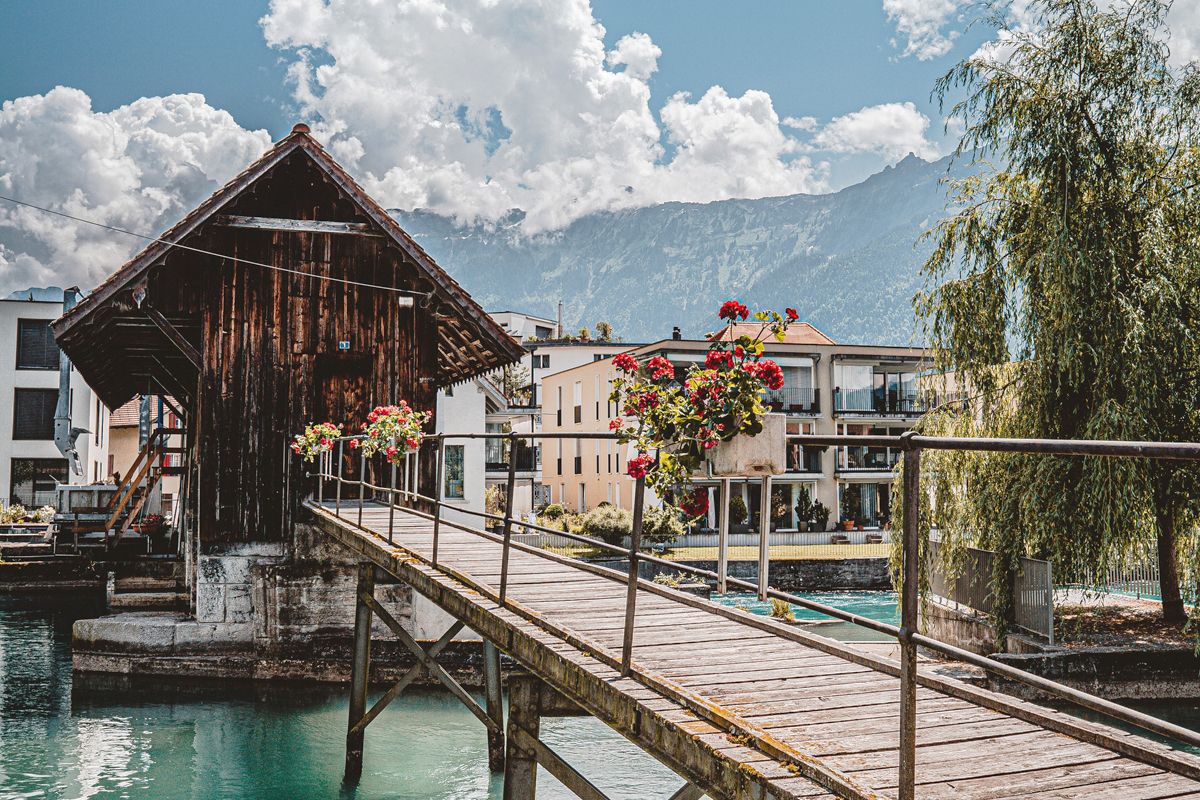 Interlaken is a well-known mountain resort town located in the Bernese Oberland region of central Switzerland. Situated on a narrow strip of land on either side of the Aare River, it has houses dating back to the 17th and 18th centuries as well as a lakefront park to the north and south of the river Its surrounding mountains are full of dense forests, alpine meadows, and glaciers, and there are numerous hiking and skiing trails in the area.
Bernese Oberland is one of the most famous destinations in the Swiss Alps. Its location as a major transport point means that it is an important tourist destination in the mountains and lakes of the region.
The town is located on Bödeli Plain, an alluvial plain located between two lakes, Brienz to the east and Thun to the west, and alongside the Aare River, which flows between them. Connecting routes to the east and west alongside the lakes are complemented by a route heading southwards into the nearby mountain resorts and high mountains, such as the famous high Alpine peaks of Eiger, Mönch, and Jungfrau, which are followed upwards from the Lütschine.
Interlaken's reputation as a popular tourist destination started around 1800 due to the work of a number of Swiss landscape artists, such as Franz Niklaus König. The Unspunnenfest, a festival celebrating Swiss culture, was a resounding success in 1805 and 1808, thus resulting in a large influx of tourists to Interlaken.
Beginning in the early 1800s, they began to visit the mountains in order to experience mountain air and to seek treatment at a spa. A large resort spa called the Kursaal opened in 1859 to accommodate these guests. It was because of the number of hotels in the area, coupled with excellent transportation connections, that these early tourists found it to be so easy to travel.
The first steamship route along Lake Thun connected Thun with the rest of the country in 1835, followed by a route along Lake Brienz which linked Brienz with the rest of the country in 1839.