Lausanne is a beautiful city nestled by the shores of Lake Geneva. The skyline isn't that of your average suburban district, there are no skyscrapers, and instead, when you look out of your window, you are greeted by the breathtaking site of rust coloured turrets that give way to the snow-capped Alps rising out of the Lake.
The city is renowned for its beauty and was once a favourite of Mozart, who played music in the town hall, and Lord Byron, who composed his poetry on the Lake's shores. Today its draw seems to be no less appealing than it once was. Lausanne is a multicultural Mecca with local television broadcasting to its audience in over eight languages.
The beauty isn't the only reason to visit Lausanne though, the warmth of the place is evident from the minute you arrive. Lausanne welcomes visitors with a plethora of warm and cozy bars, an efficient transport system, and a host of free events going on at any one time. It combines the cool of a European capital with all of the rustic rural charms you would expect from Switzerland.
The city center is compact and walkable and has some fantastic shops and bars to lure you in for a drink. It was once home to both Coco Chanel and Audrey Hepburn, and that alone should tell you all you need to know about Lausanne's style.
Things to do in Lausanne
You may not know this lesser-known secret, but Lausanne is the Olympic capital of the world. You might be wondering what this means for your trip but don't worry, we will explain. There are monuments and statues erected everywhere that pay tribute to the games. Statues of athletes adorn parks, and there is even a sculpture with a clock countdown to the next Olympic games. The Olympic Museum here is well worth a visit when you are in town. It's a well-maintained and modern museum and is even interactive, so it's easy to spend a few hours whittling away the time here.
Lausanne's Cathedral sits atop La Cite (one of the city's three hills). It is a beautiful building steeped in history and offers views out across the rooftops and turrets to the Lake and mountains beyond.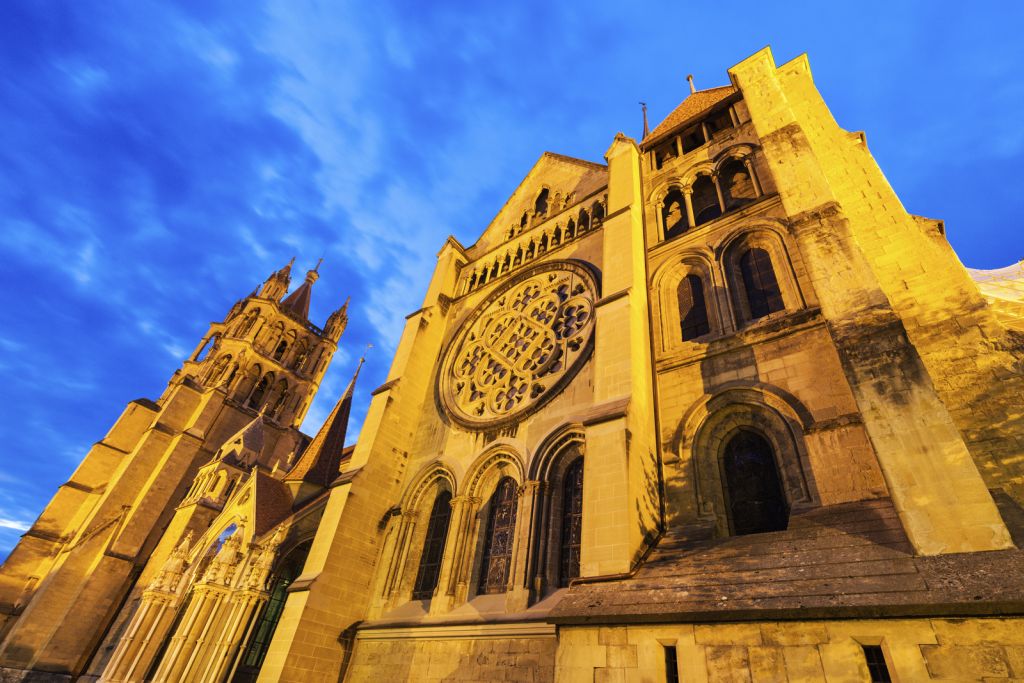 Lake Geneva is one of the major draws, and it's not hard to see why. It catches your eye no matter where you are, and it never gets any less stunning. Around the lake, there are places to hire bikes for riding around, and of course, sailing is another popular activity. You can catch a boat to Cully from Lausanne and explore the beautiful vineyards whilst taking in some spectacular views.
Although its beauty is undeniable, there is more to Lausanne than first meets the eye. It is only thirty minutes from the French border and draws visitors from near and far alike. A university, a Polytechnic school, and a world-renowned hotel school pull in a teeming student population.
If there is one thing all student cities have in common, it is a vibrant nightlife culture, and Lausanne is no exception. The nightlife is an unexpected yet welcomed surprise. You don't expect to find the after-dark activities that Lausanne has to offer among the beauty and sophistication. Students know how to have a good time, though, and the city's largest club is a cavernous warehouse packed full of party-goers when the sun goes down. 
The Saturday morning market in Lausanne is slightly different from your average weekend market that is traditionally confined to a city square. The stalls spill out onto every street, and they never seem to end. The entire city becomes a market stall.
Getting around
Getting around Lausanne is a pretty straightforward affair. There is an efficient metro system that only has two lines. The first line runs between the two universities and the second runs from Ouchy to the town center. Many of the hotels and hostels give out free metro travel cards to their guests, so it's worth checking with your hotel.
Places to eat
Lausanne has so many amazing places to eat that we were hard-placed, to name them all. There is a fabulous concept restaurant called Eat Me, which offers food from around the world. The idea is that you pick one dish from each continent on the menu, and the dishes are brought out one at a time. You feel like you are eating your way around the world, and the atmosphere is pretty relaxed to boot.
Cafe Grutli was another we had to mention. This traditional Swiss cafe is located just off Rippon Square and serves up indulgent and traditional Swiss goodies. You can eat your body weight in Cheese Fondue here, and no one will judge you. The owners are really friendly too.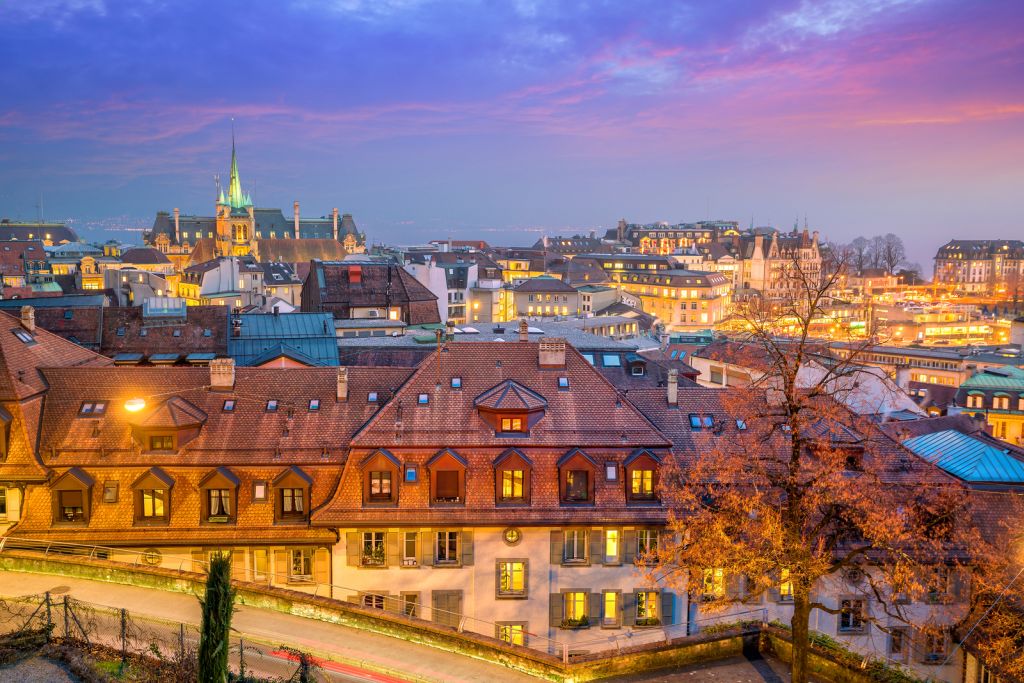 The hot chocolate at La Barbera is a Lausanne institution. It is run by eighty-year-old Marta and is revered throughout the city. It's located right next to the Cathedral so you can reward yourself for the climb with a cup of guilt-free hot chocolate.
For an uber-cool place to hang out in the open air and sip some lovely cocktails, we recommend The Arches. This bar is located in caves in the arches under the railway bridge and has such a nice vibe.
Other things to note
Lausanne offers a range in accommodation prices, so whether you want to travel in style and stay at the Chateau d'Ouchy or backpack on a budget in one of the many welcoming hostels, you are sure to find a corner of this city to call home for a few days.
Conclusion
Lausanne is a small and multicultural city and it should be placed on the top of your list of exploration of Switzerland. Whether you visit it directly or between travels to other destinations in Switzerland, such as Geneva or Bern, it is worth your visit.