Lugano is the largest town in the Swiss region of Ticino. It is an important business and banking centre, but it is also a charming destination with beautiful buildings and villas. There are flourishing parks and flora all around the city, but by far, Lugano's most attractive feature is that it sits on a mesmerising Lake.
Ticino is an Italian-speaking area of Switzerland, and Lugano is a popular holiday destination with both foreign and domestic tourists. Surrounded by rolling hills and mountains, the city's Swiss Italian culture has inspired artists, writers and poets for centuries.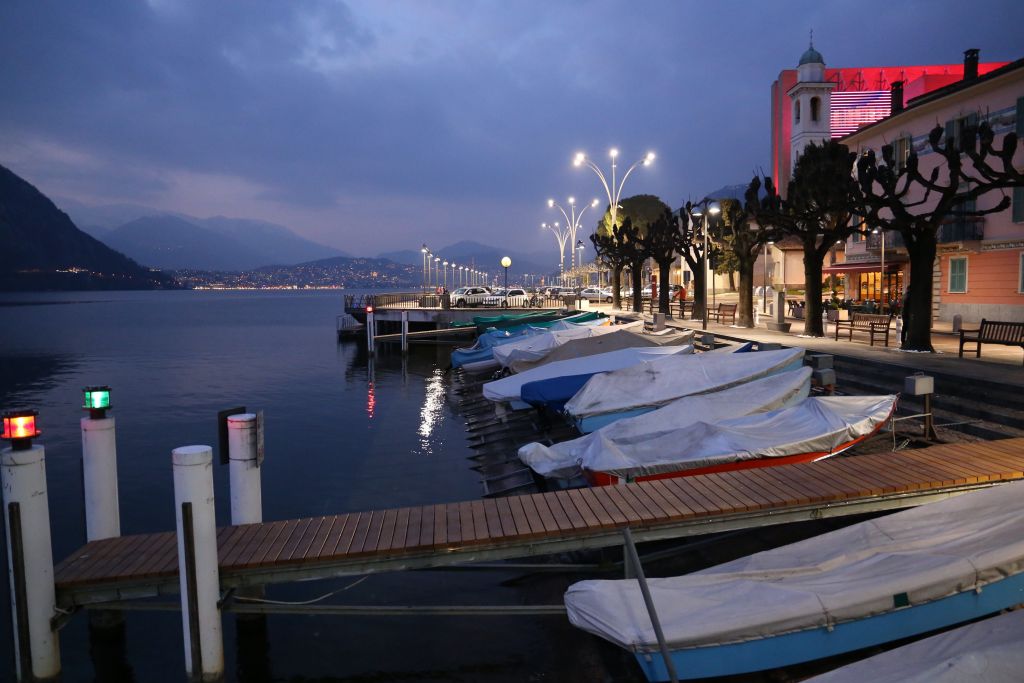 The historic and traffic-free town centre features buildings and villas in the Italianate Lombardy style. The natural beauty and Mediterranean renaissance architecture complement each other in a way that sets Lugano apart.
The city is situated in the centre of the lake and surrounded by Venetian-style villages that are more than worthy of a day trip. The central location lends itself well to the many activities on offer in the surrounding area.
All of Ticino's picturesque landscapes and villages can be explored by catching the Bernina Express. This is a circular train tour that is a must-do bucket list activity when visiting Lugano.
Museums and Galleries
There is so much to do in and around Lugano that it's difficult to know where to start. Art lovers are attracted to the city's architecture and art scene. The city is renowned for its world-class exhibitions. The MASI (Museo D'arte della Svizzera Italiana) features paintings by Renoir and Descartes to name but a few. The museum itself is a masterpiece in architecture that is synonymous with the Ticino region.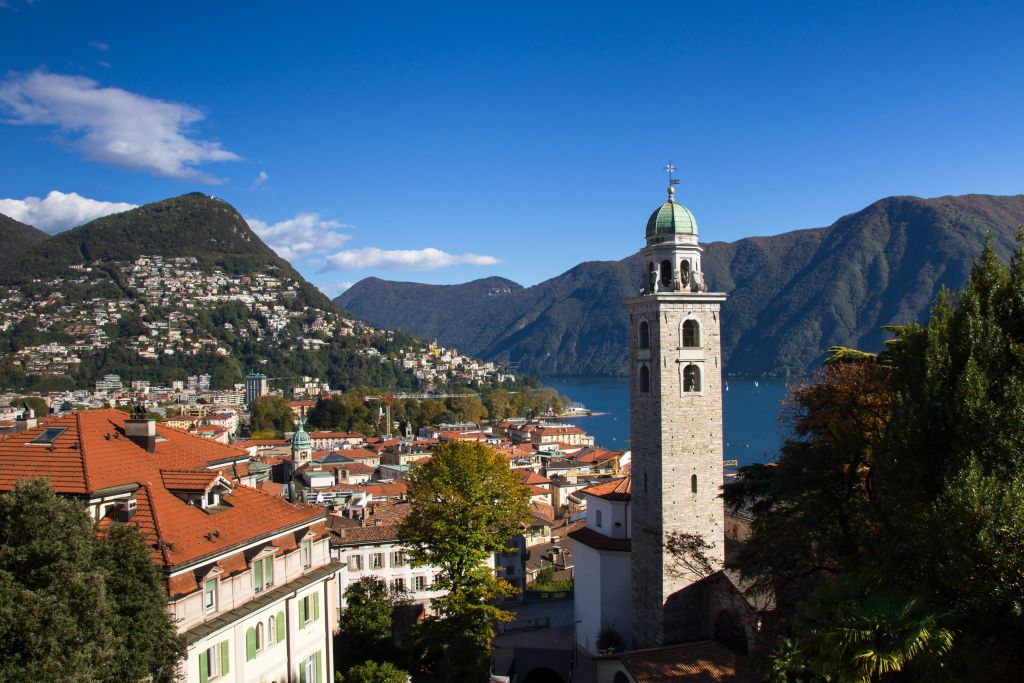 The Swiss Customs Museum is far more interesting than it may at first sound. This unique museum is only accessible by boat and is located at Gandria on Lake Lugano's shores. It is dedicated to the Swiss Guard's inner workings and shows the country's long tradition of protecting its borders from smuggling and protecting cultural assets.
Shopping
As one of Switzerland's thriving centres of finance and business, Lugano doesn't disappoint when it comes to its offering of shopping choices. The historic city centre has over two miles of covered shopping arcades that house everything from jewellers and boutiques to antiquated bookstores.
As you would expect from a city surrounded by stunning agriculture, Lugano holds a farmers' market every Tuesday and Friday and sells all of the fresh produce the region has to offer.
Excursions and trips
One of the best things to do on a visit to Lugano is to take in the lake. The cruises are the best way to explore the region, and you can use them to hop on and off and visit the surrounding villages.
There are morning and sunset cruises that include dining and last around three hours. This is a great way to add some romance to your vacation. These cruises offer stunning panoramic views of the lake and mountains. If you're feeling even more adventurous, why not hop on board the steamer ship and step back in time to enjoy the views?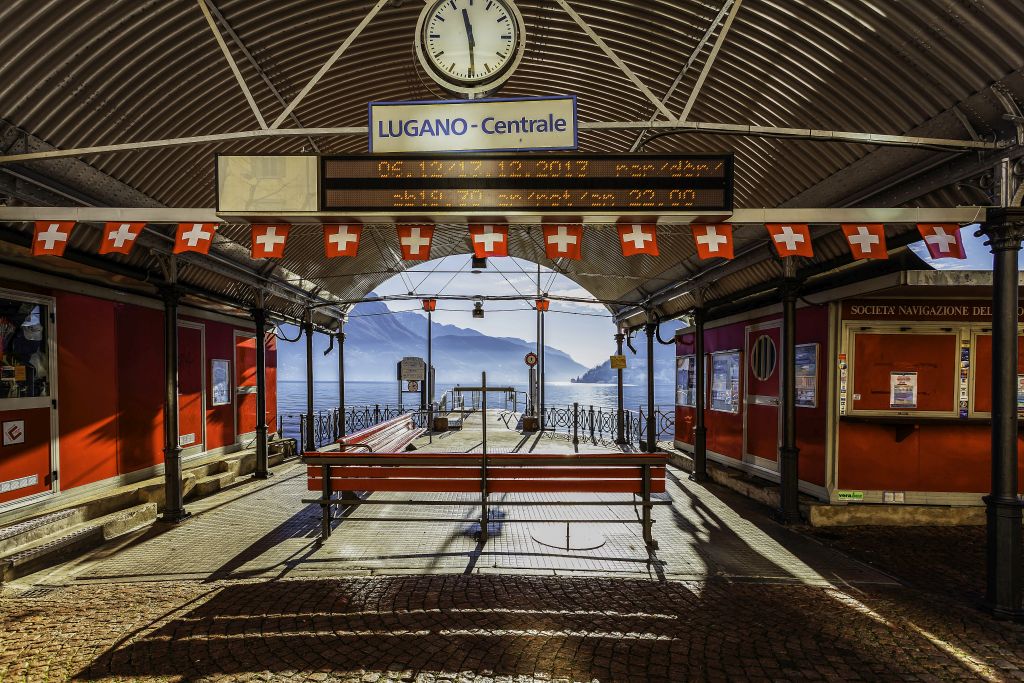 Monte San Salvatore is Lugano's home mountain and can be accessed via a funicular railway trip. You can depart Lugano-Paradiso and ascend the mountainside on the railway for stunning 360 panoramas of Mt Bre, Generoso, San Giorgio, Lema, Tamaro, Lake Lugano and the Valais Alps. At the summit of Mt. San Salvatore, you can explore one of the many nature trails and the museum or enjoy the views while relaxing in the restaurant.
Monte Bre can be accessed by taking a bus to Cassarate and joining the funicular railway to ride to the summit. At the top, you will find two restaurants both serving delicious Ticino specialities and sun terraces that offer spectacular views. If you are a hiking lover, you can brave the steep trail down the mountainside to Gandria, where you can catch a boat back to Lugano.
Sports in Lugano
As you would expect from a region with a mild climate, there are always summer sports activities on offer in Lugano. With its proximity to the lake, water sports play a vital part in city life here. Swimming, kayaking, sailing, jet-skiing, and other water-based sports are available at the Lugano Lido.
Set beside one of the lake's fine sandy beaches, the Lido is the place to go for equipment hire to enjoy the lake. It also features an Olympic size heated swimming pool and sits in the foothills of the majestic mountain peaks. A heated children's pool and beach umbrellas are also available at the Lido.
Given its proximity to the mountains, it's no surprise that Lugano is popular with hikers. The trails leading into Mt. San Salvatore wind through chestnut forests and into the surrounding villages.
Other cool things in and around Lugano
There is so much beauty in the Ticino region that it's impossible not to use Lugano as a base to explore. Some of our favourite things to do nearby are; taking a twenty-minute train ride to nearby Mt Tamaro, where a short gondola ride will have you experiencing all sorts of fun on the summit.
Paragliding is popular here and is rated the number one activity to do in Lugano. Parco delle Gole della Breggia is near Lugano, and it is the first ancient Geopark of its kind in Switzerland. Impressive waterfalls spill into crystal-clear lagoons that hold fossils dating back millions of years.
Conclusion
Lugano is a Swiss city with a Mediterranean feel. From the architecture to the language and cultural heritage, there is no escaping the beauty of the Med in this picturesque Swiss Mountain range. Lugano is definitely the destination to visit when you decide to explore Switzerland.