Mount Pilatus
Mountain adventures near the city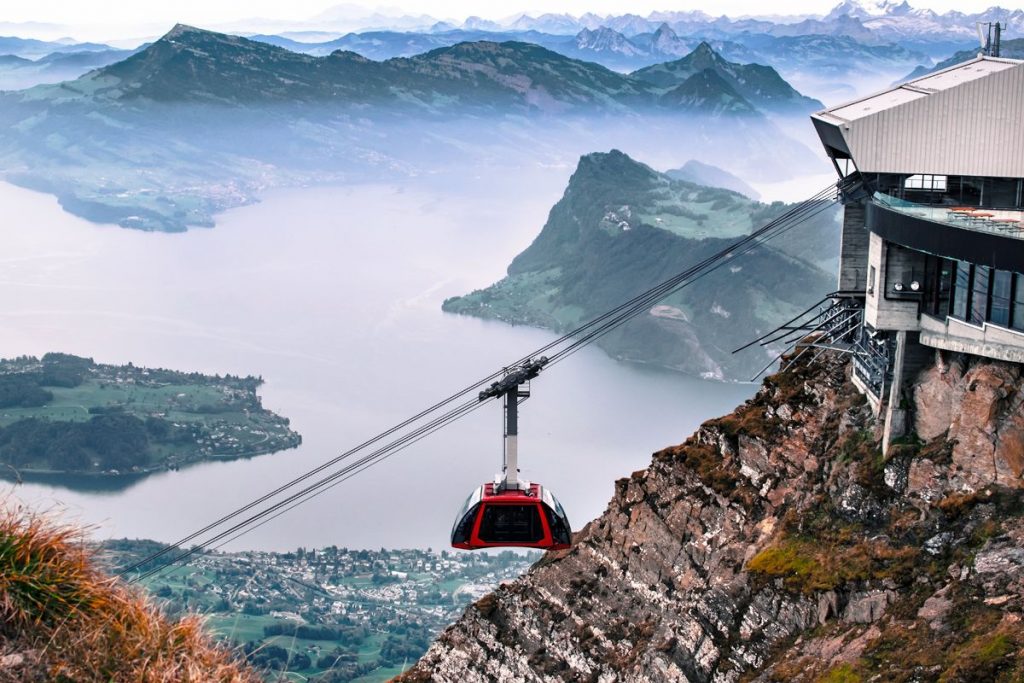 Pilatus, also known as Mount Pilatus, is a mountain massif in Central Switzerland that overlooks Lucerne. The mountain has several separate summits. 'Tomlish' is the highest and stands at at 2,128.5 m (6,983 ft).
There are a few different local legends about the name's roots. According to legend, Pilatus was named after Pontius Pilate, who was buried nearby. This could not be historically verified. In Italy, however, a similar legend is told about Monte Vettore.
Another reason for the mountain's name is that it resembles the belly of a big man, Pilate, who is lying on his back. The name may also be derived from the Latin word "pileatus," which means "cloud-topped."
The mountain is popular for being near Lucerne and it is a favorite weekend escape. There are ski slopes with ski lifts, a hotel, restaurants, children entertainment grounds, camping and picnic grounds, and several other facilities to make your stay enjoyable.