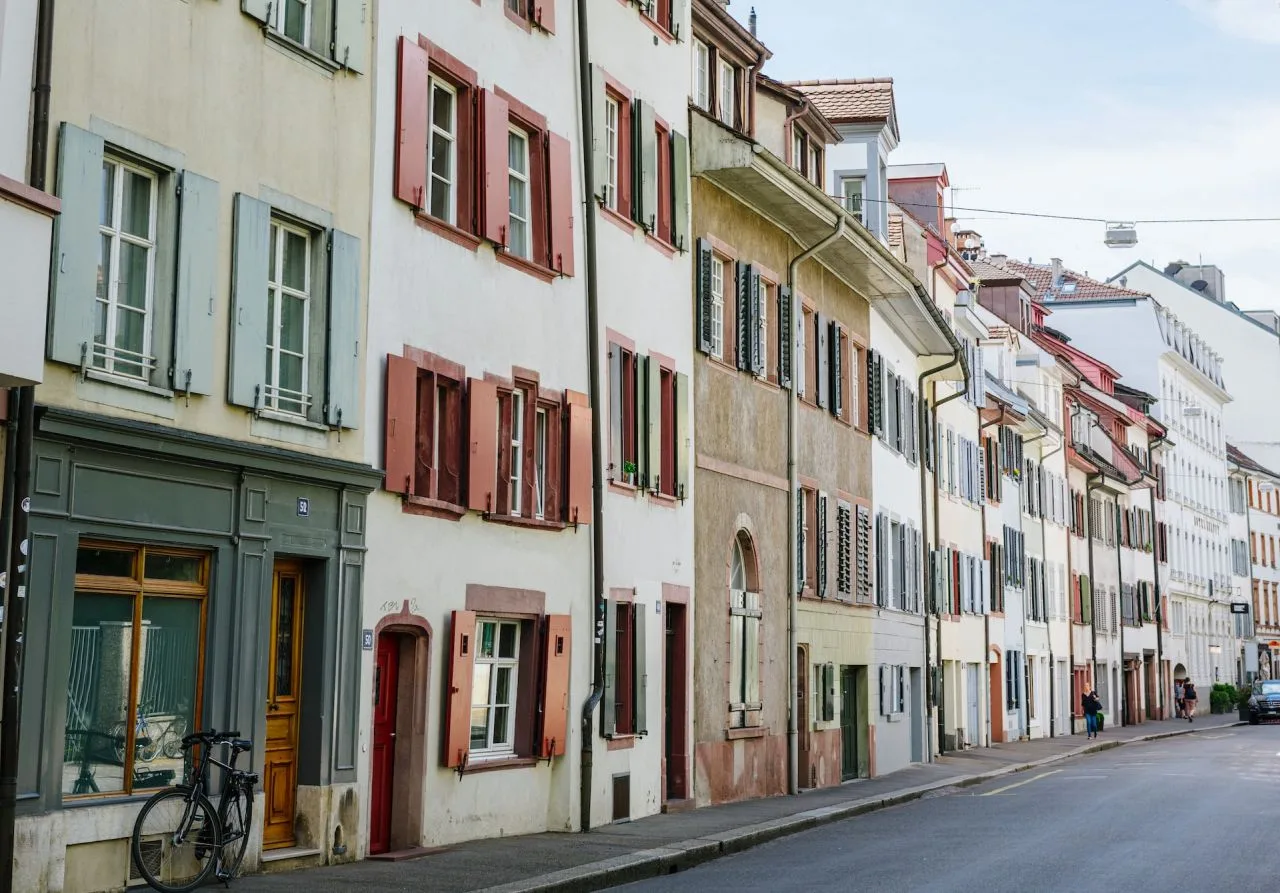 Kleinbasel, located on the Rhine's right bank, was historically home to Basel's working class. Rosental, Clara, Matthäus, Klybeck, Wettstein, Hirzbrunnen, and Kleinhüningen are now all part of the municipality.
The Rhine and Wiese alternately washed gravel up from their catchment areas following the ice ages, therefore Kleinbasel was not formed on the lower terraces of the Würm Ice Age like Grossbasel was. Due to the constant deepening of the Rhine and Wiese, the area of the city on the right side of the Rhine is now significantly lower than Grossbasel.

Utengasse, located near the Mittlere Brucke (Middle Bridge), was the site of the first settlements discovered on the right bank of the Rhine in 2011. The establishment of this area was made possible by the 1225 completion of the Rhine bridge. Within the next 30 years, a wall was built around the area that now includes Kasernenstrasse and Riehentorstrasse, enclosing a village.
Today, Kleinbasel is situated on the busiest north-south transport corridor. The Riehenring, where the modern exposition centre is located, was originally reached by the Baden Bahn's train line. As a result, after 1900, a new route was planned, and the new railway building was constructed on Schwarzwaldallee. What is currently the most significant north-south railway axis was founded on the "connecting railway" over the recently constructed railway bridge.
After many years of debate, in the 1970s Kleinbasel finally got the Osttangente, the main highway linking northern and southern Europe. After the train stopped between the Rosental and Hirzbrunnen neighbourhoods in Kleinbasel, it further divided the city. There was a capacity crunch on the road and rail axis after the year 2000. In 2013, the railway bridge was doubled, but there has been little progress on finding a solution for the highway.