Tinguely Fountain
Unique fountain and art installation in one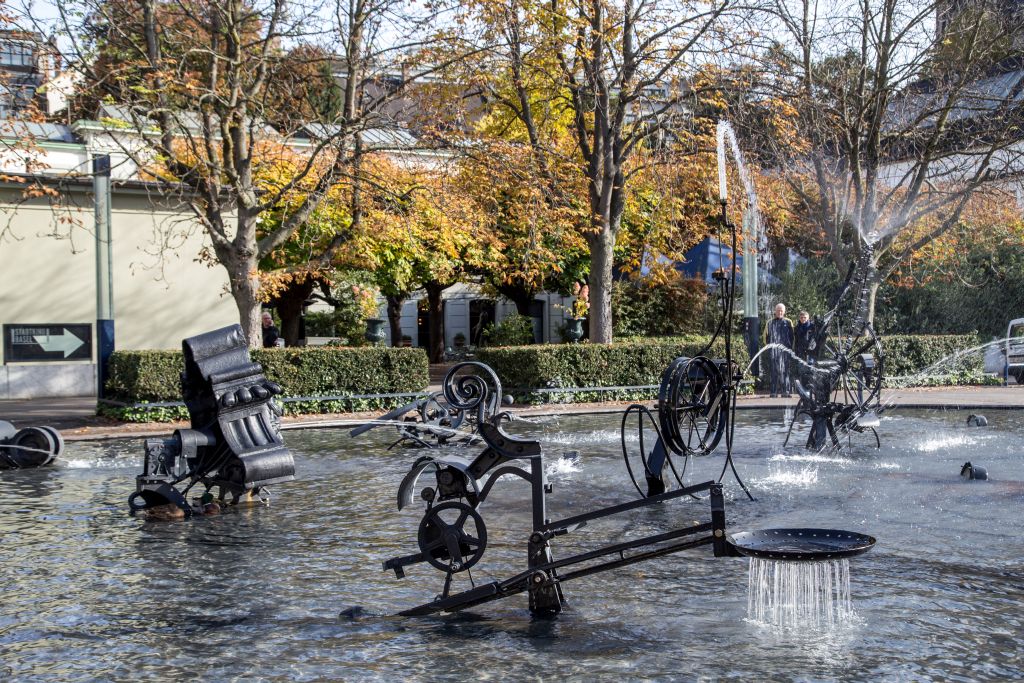 Tinguely Fountain Basel, Switzerland
47.55367245, 7.5906261894695
Tinguely Fountain Basel, Switzerland
47.55367245, 7.5906261894695
Tinguely Fountain in Basel is made by Swiss artist Jean Tinguely. He walled a small fountain with black asphalt and, inside, he built mechanical figurines that look like they are playing in the water; these figures are actually operated by the low-voltage current. Like the mime artists, actors, and dancers who previously performed on the stage that originally stood here, these 10 iron figures are always moving and talking to one another.
The ten sculptures were constructed in part from pieces of the equipment of the old theater. Their names are dr Theaterkopf, d'Spinne, dr Waggler, d'Fontääne, dr Spritzer, dr Suuser, dr Wäädel, dr Schuufler, s'Seechter, dr Querpfyffer.
Artwork featuring a variety of moving characters was inspired by the fact that the site of the Tinguely Fountain was formerly a theater stage. About ten different people are posed side by side in the artwork. There are moments when the actors move and play with the water as if in a stage production.
Everyone loves the fountain that was finished in 1977. There are similar Tinguely kinetic fountains in Basel, Paris, and Fribourg, among other places.
Basel tours