L'horloge fleurie (Flower Clock)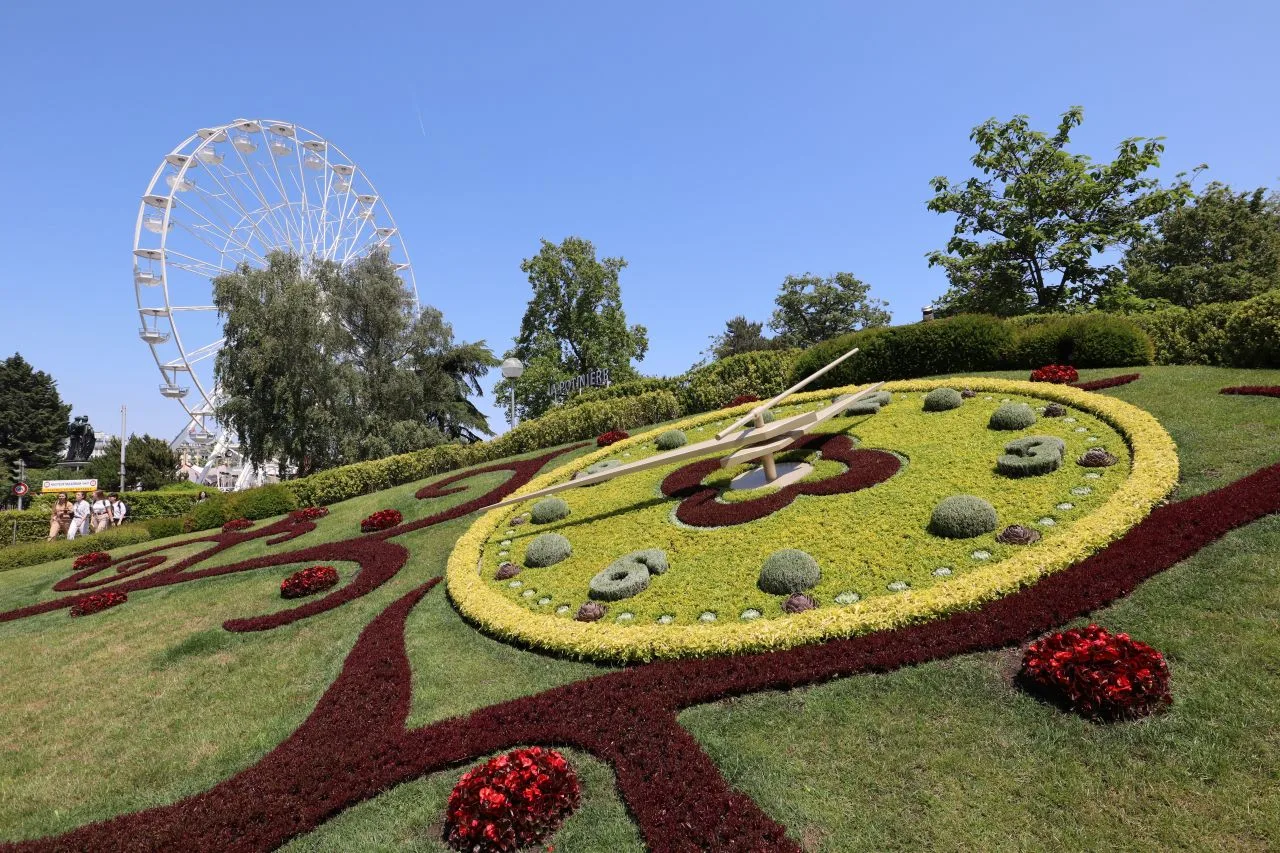 L'horloge fleurie (Flower Clock) in Geneva is a unique attraction – it's a large clock made out of flower arrangement. It was built in 1955 in English Garden (Jardin Anglais) in Geneva as a tribute to long lasting tradition of watch making in Switzerland.
Quick facts
Name: L'horloge fleurie (Flower Clock)
Location: Geneva, Switzerland
Built: 1955
Type of attraction: Garden
Ticket price: Free
It is made out of 12,000 flowers and it is being redesigned to match the season. It is one of the top attractions in Geneva. Many tours include Flower Clock as it is excellent photo opportunity and part of the walking tour around the garden.
Geneva's Flower Clock was the world's largest outdoor clock made of flowers until 2005, until the 15-metre (49-ft) clock was built in Tehran, Iran.
Read more: flower clocks around the world

Other flower clocks around include following locations: Saint Petersburg, Russia, Vienna, Austria, San Francisco, USA, Kryvyy Rih, Ukraine (Largest in Europe), Melbourne, Australia, Christchurch, New Zealand, Ostend, Belgium and Yangmingshan, Taipei, Taiwan.
Interesting facts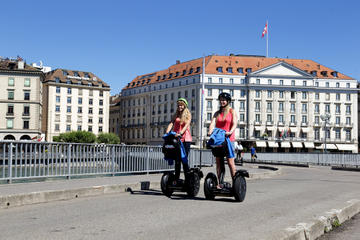 Here are some interesting facts about this quite unique landmark:
The clock has a largest second hand in the world – about 2.5 meters.
Clock itself is around 5 meters in diameter, but this changes every time flowers are rearranged to match the season.
It is actually very accurate as it is linked with a satellite link to show correct time.
Read more: Interesting facts about L'horloge fleurie (Flower Clock)