There are so many things that make Switzerland popular with tourists, and we can list five of them off the top of our heads: mountains, lakes, chocolate, cheese, and watches. Switzerland is famous for its breathtaking mountain landscapes and scenic lakes dotted with picturesque villages that can host a story of a fairy tale without much trouble. Production of chocolate, cheese, and watches is something the Swiss are very proud of and they became synonymous with quality in those industries.
But, there is much more than that. This small European country is also well known for its neutrality (Switzerland was not a war for centuries), banking sector (one of the world's financial hubs), Switzerland is founder of the Red Cross, and host of the diplomatic and international community in Geneva, among others. So, if you don't visit as a tourist, you might go there for work!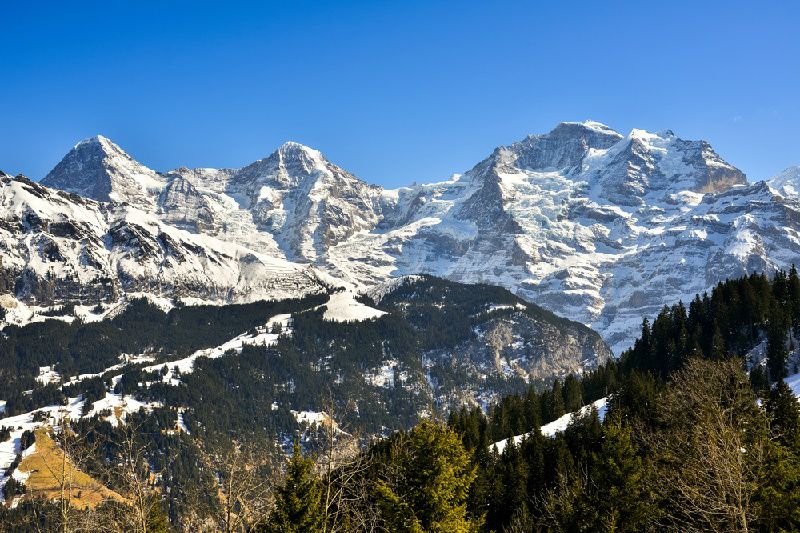 Switzerland is also a very diverse country – there are four languages spoken throughout the country within various communities spread out in Swiss cantons (there is a total of 26 of them), and almost every fourth inhabitant is a foreign national, which makes it a country with the highest percentage of ex-pats. Such diversity comes with a very organized and affluent way of life – Switzerland is one of the most expensive countries in the world. But, don't worry, we always have some travel offers to get you covered! Enjoy!
1. Quick facts
Official name:

Swiss Confederation

Capital:

Bern

Population:

8.3 million

Area:

41,284 sq km (15,940 sq miles)

Major languages:

German, French, Italian, Romansch

Major religion:

Christianity

Life expectancy:

81 years (men), 85 years (women)

Currency:

Swiss Franc
2. Where is it?
Switzerland is a small, central European country bordering five nations: Liechtenstein, Germany, Austria, Italy, and France. By its size, Switzerland is ranked the 132nd country in the world and 31st in Europe.
3. Visa requirements
As with many countries, your passport must be valid for at least three months after you complete your visit to Switzerland, so please plan ahead. Switzerland is part of the Schengen agreement and a visa for any of the countries from the Schengen group is also valid for Switzerland.
More info about visa requirements for Schengen countries.
The rest of the countries require visas and details can be found here.
4. Getting there
Getting to Switzerland is the best via one of several international airports, such as Zurich (ZRH), Geneva (GVA), or Bern (BRN), or via train, bus, or car from a neighboring country. If you have plenty of time, then driving through any of the scenic routes is the best choice.
Here are some flight offers to Switzerland from the US:
More cheap flights and hotels in Switzerland:
5. Where to stay in Switzerland?
Depending on where you want to go visit in Switzerland, and what is your budget and preferences, your options for accommodation can go from standard hotels or Airbnb rentals, and hostels, but also unique lodgings offered throughout the country, such as luxurious accommodations and farm stays.
For more information on Switzerland, accommodation options click here.
It is up to you and your budget and personal preferences. For budget (and young) travelers, there are plenty of cheap accommodations to choose from in hostels.
For the latest offers on hotels from our providers use the search form below:
6. Moving around
Switzerland's public transport system is comprehensive, reliable, and efficient. You can use trains, trams, buses, and even boats to move around the country. There are also extensive cycling routes. In 2015, Swiss Pass was introduced to unify the payment system for the entire transport system, which makes it much easier for tourists to move around.
More info about transportation in Switzerland.
To move between cities you can also rent a car, which you can do online from our website or from many car rentals.
https://gotravelyourself.com/book-your-ride/
For recreational vehicle (RV) enthusiasts, we have a comprehensive guide for an RV adventure in the Alps, written by our friends at Your RV Lifestyle.
7. Food in Switzerland
Swiss food is as diverse as Switzerland is as a country since various communities brought together their dishes and recipes and created a melting pot (no pun intended) of flavors and cuisines.
Cheese fondue is not specifically Swiss food, but with almost 450 types of cheese produced there, this was inevitable. It is basically melted cheese in a pot with different ingredients, such as garlic, cornstarch, and white wine and it is eaten with a stick with a piece of bread being dipped into a pot. It can be a very social meal, with people dipping bread, and sitting around the table.
Rosti is typical Swiss food, finely grated potatoes, pan-fried until crisp and served with bacon, fried egg, and melted raclette cheese. Speaking of raclette, this is also a typical Swiss snack and add-on to the main meals, mostly grilled and melted.
Älplermagronen resembles macaroni and cheese, but it has more ingredients and it is very fulfilling. It has macaroni, cheese, potatoes, tomatoes, onions, and apple juice. Sometimes served with bacon as well. You get the idea. Berner platte, or Bernese platter in English, is basically a meat lover plate, mixing all types of meat on a platter. Includes, but is not limited to beef, ham, smoked bacon, smoked beef, pork tongue, spare ribs, pork knuckle, pork loin, and shoulder, and also served with a side of potatoes and pickles.
Zopf is basically a white bread loaf, but shaped into a braid (Zopf = braid). Legends say the tradition in making this type of bread is to commemorate when widows were cutting their braids and burring them with their husbands. The more you know.
From the sweet side of the Swiss menu, we have Basler Leckerli, glazed (and decorated) gingerbread balls, with a recipe originating from 600 years ago, a Nusstorte, a rich nut tart/cake, and Bűndnernusstorte, caramelized version of Nusstorte.
There is also a wide selection of Swiss wines and liquors that goes well with the above food. Enjoy!
More info about food in Switzerland.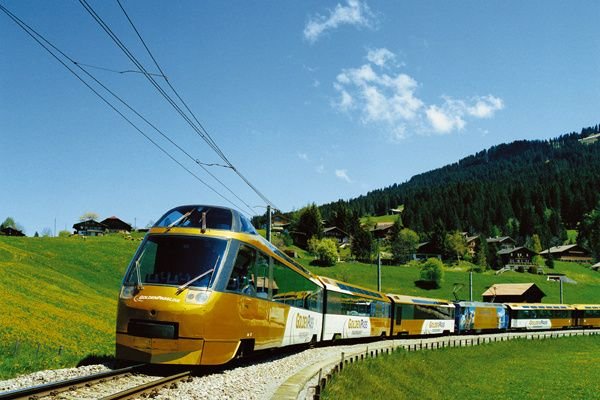 8. Safety
How safe is Switzerland for tourists and to move around? Switzerland is a very safe country overall. Tourist areas are generally safe, both for single tourists and groups or families, but extra caution for pickpocketers is advised. More details about safety in Switzerland you can find here.
9. Prices
Switzerland is quite an expensive destination, as a matter of fact, it is ranked as number 5 on the list of most expensive countries in the world. If you travel there on a limited budget, it will be difficult to always find great deals on accommodation, meals, and attraction tickets.
For detailed pricing information for various items, click here.
Prices throughout Switzerland vary from place to place and Geneva and Zurich are the most expensive city for general tourism.
10. Weather
Switzerland has moderate weather without extreme temperatures in winter and summer. The weather can become more unpredictable in the mountains, which is understandable and you can expect rain there between May and August and snowfall in winter.
More info about the weather in Switzerland.
11. Best time to visit Switzerland
The high season for visiting Switzerland is period June-September for regular visits, but for visiting Alpine ski resorts, the high season is, of course, winter – December-March. Cities like Geneva, Zurich, and Bern are not depending on tourist visits so there is not a particular high season for the visit.
More tips on when to visit Switzerland.
12. Money matters
Switzerland is in Europe, but it is not part of the Eurozone, they have the Swiss Franc as a currency. The exchange rate is very similar to Euro, so you can use it as a reference when comparing prices. Switzerland is known globally as a banking and financial center, so you won't have a problem using credit cards or withdrawing cash while there. Major credit cards are accepted almost everywhere, but please do check card charges from your bank in foreign countries before the trip.
It is always good to have some cash on you, especially when leaving a tip in the restaurant or for a taxi ride. There are ATMs and banks on every corner and cash withdrawals are in Euros with a fee. Major banks don't charge ATM fees to foreigners, but privately operated ATMs may sometimes charge high fees. However, the machine should warn you about the charge so you have a choice to cancel the transaction before committing to it.
More info about money, banks, and ATMs in Switzerland.
13. What to see in Switzerland?
Switzerland is a small country, but with so many places to see that it would be difficult to go around all attractions. We are listing here only the most notable, there is always more to add to this list.
Jungfrau. ('Maiden', 'Virgin') Mountain summit in the Bernese Alps, in the center south of Switzerland. The peak is 4,152 meters (13,642 feet) high.
Jungfraujoch. A glacier saddle in the Bernese Alps, connecting the two peaks Jungfrau and Mönch, and accessible by train.
Pilatus. Over 2,100 meters high mountain overseeing Lucerne, offering spectacular views and accessible with cable cars and a railway.
Chillon Castle. Medieval castle on the eastern shores of Lake Geneva. Featuring underground vaults, various art exhibitions, and the hosting of cultural events.
Chapel Bridge. Originally called Kapellbrücke, this unique covered wooden bridge is crossing the River Reuss in Lucerne in central Switzerland.
Rhine Falls. This Europe's largest plains waterfall (and largest in Switzerland) is 150m wide and 23m high, located on River Rhine in northern Switzerland. Boat rides and guided tours are offered.
Lake Lucerne. Most scenic views can be experienced on this centrally located lake in Switzerland. It is the fourth-largest lake in the country and offers boat trips.
Titlis. Famous mountain, over 3,200 meters high in central Switzerland, featuring the world's 1st cable car.
Eiger. Almost 4,000 meters high mountain located in the south of Switzerland, popular with experienced climbers.
Glacier Express. A unique experience, a train route connecting two major mountain resorts of Zermatt and St. Moritz in the center of the Swiss Alps.
Bernina Express. The highest railway in the Swiss Alps, reaching over 2,200 meters high altitude and crossing 196 bridges. Offers spectacular views along the way.
Rigi. Mountain in central Switzerland, surrounded by lakes. Popular for hiking and winter sports and offers great views of surrounding lakes.
Aletsch Glacier. Located in the area of the eastern Bernese Alps, this is the largest glacier in the Alps,
Schilthorn. Almost 3,000-meter high mountain, accessible by cable cars, offers a mountaintop revolving restaurant with amazing views. Popular for hiking as well.
Lake Thun. Alpine lake in the Bernese Alpine area, with the picturesque town of Thun and villages around its shores, is popular for kayaking and other water sports.
Kleine Scheidegg. A mountain pass with a train station, offers a spectacular view, both in summer and winter.
Lake Zurich. Located on the south side of Zurich and stretched over 40 km in a banana shape, this lake is popular for boating and swimming. Very popular during summer with hikes and mountain views.
The Geneva Water Fountain. Originally designed in the 19th century to solve energy problems for local manufacturing, nowadays this is a famous attraction admired by tourists for pumping water 140 m into the air.
Gornergrat. Rocky ridge in the Pennine Alps in the south of Switzerland. Reachable by the highest railway system in Europe, offers views of the famous Matterhorn and the Gorner Glacier.
Lake Brienz. Turquoise lake, is located next to Lake Thun. Offers boat cruises, waterfalls, walking trails, and scenic Alps views.
Mönch. Standing at a height of more than 4,100 meters, this magnificent mountain is part of the Bernese Alps, in Switzerland.
Grossmünster. Landmark 12th-century cathedral in Zurich, one of the four churches in the city. The legend mentions its name all the way to the 8th century.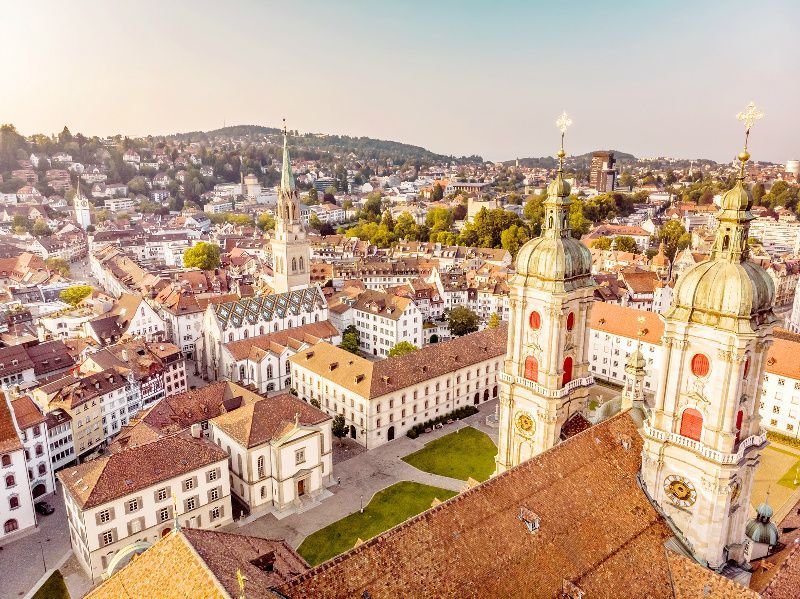 Golden Pass Railway. Classic railway line offering upscale travel experiences throughout the scenic countryside, originating in Montreux.
Fraumünster Church. An 11th-century church, built on remains of the abbey from the 10th century.  Featuring stained glass decoration by Marc Chagall.
Trümmelbach Falls. A system of ten waterfalls, fed from glaciers from nearby mountains, is located in the municipality of Lauterbrunnen.
Gotthard Pass. High elevation (over 2,100 m) road through the mountains. This mountain pass was connecting northern and southern Switzerland since the 13th century.
Männlichen. A 2,343-meter-high mountain in the Alps, just southwest of Interlaken. Accessible via cableway and offers amazing views from the top.
Bahnhofstrasse. The main street in Zurich is lined with high-end shops and designer boutiques.
Aare. The longest river that both rises and ends entirely within Switzerland, totaling in length to 292 km.
Klein Matterhorn. (English: Little Matterhorn) Snow-covered, almost 4,000 m high peak, accessible with the Alps' highest cable car ride. Offering a restaurant and Matterhorn views.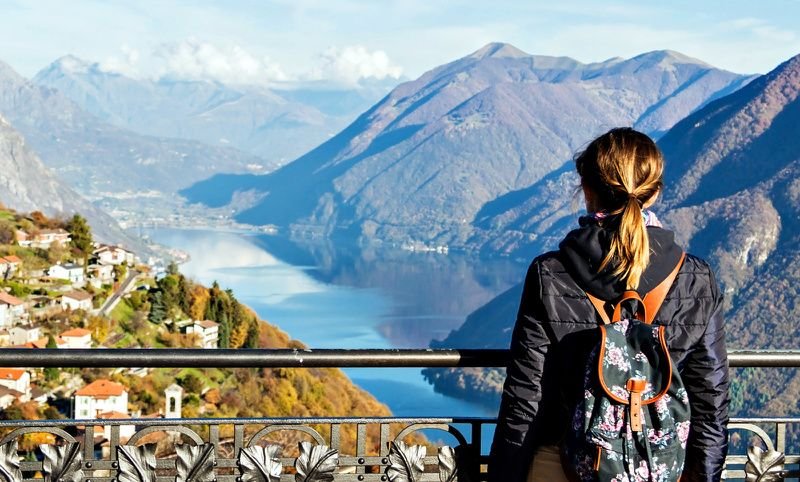 Lion Monument. The monument of the dying Lion was carved from the rock, located in Lucerne. Dedicated to Swiss Guards who died during French Revolution.
Swiss Museum of Transport. An interactive transport museum with artifacts and shows, including locomotives, ships, and aircraft. Located in Lucerne.
Swiss National Museum. Founded in the 19th century, this museum exhibits Swiss history, crafts, and furnishings. Located in Zurich and features many interactive exhibits.
Harderkulm. A 1,320-meter-high observation deck offers spectacular mountain and lake views. Located above Interlaken.
Uetliberg. Mountain above Zurich, famous for hiking and beautiful view of the city and Zurich Lake.
The Olympic Museum. A permanent exhibition dedicated to the Olympics, located in Lausanne.
Oeschinen Lake. Scenic Alpine lake with turquoise-colored water. Popular for hiking, winter sports, and ice fishing.
Zytglogge. A 13th-century hour and astronomical clock tower and one of the famous landmarks of Bern.
Schynige Platte. The mountain ridge is accessible by train. Popular for hiking and features great views of the surrounding mountains and valleys.

Grimsel Pass. High elevation (over 2,100 m) mountain paved road from Bern to Valais. Popular for hiking and cycling.
Valle Verzasca. Scenic valley in the Locarno district of the Canton of Ticino, in the south of Switzerland. Perfect for one day trip.
St Pierre Cathedral. A 12th-century landmark cathedral in Geneva. World famous as the home church of Protestant Reformation leader John Calvin.
Bachalpsee. A high altitude (over 2,200 m high) tiny, scenic mountain lake, popular for hiking. Located southeast of Interlaken.
Matterhorn. One of the highest mountains in the Alps and in Europe (4,478m). Located between Switzerland and Italy and is immortalized in the design of the famous chocolate bar Toblerone.
We will add more recommendations in the future about what to see in Switzerland, so stay tuned!
14. Interesting facts about Switzerland
Helvetica, a very popular font used everywhere, is designed in Switzerland.
The Red Cross is founded in Switzerland.
Everybody knows about Swiss chocolate and watches, but Switzerland is also famous for its cheese variety – around 450 different types are made there!
Switzerland has 7,000 lakes!
Less than 15% of the Alps are part of Switzerland.
More interesting facts about Switzerland.
We hope you enjoyed reading about Switzerland!
Safe travels!
This post was originally published on our parent site, gotravelyourself.com.